MYLAR

is a New York City based band that was originally formed in western New York. MYLAR's music features odd timings, unconventional song structures, unpredictable rhythm changes, and both melodic and atonal riffs. MYLAR's strange yet powerful vocals feature Indian and Bulgarian influences, as well as traditional metal and hard rock characteristics. The music of MYLAR has been compared to that of Rush, Babes In Toyland, Primus, Drill, Iron Maiden, Frank Zappa, Hole, Dead Kennedys, Yoko Ono, Black Sabbath, No Doubt, and the Sex Pistols. MYLAR has performed at various venues including CBGB's, the Continental, Don Hills, North Six, Meow Mix, L'amours, Castle Heights, and Hooligan's.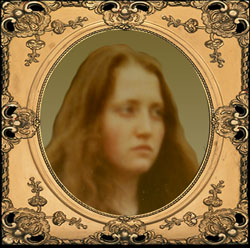 Mary

(bass/voice)

is an animal rights advocate and started getting serious about music in early junior high school, where she played flute in the Brooklyn Borough Band. Shortly after performing with the group at Carnegie Hall, she was inspired by U2 to take up the electric guitar, which she played for several years before switching to bass. Shortly after she began playing bass, Mary played in a succession of Western New York based bands, including The Waverlys, Brooks Call, Gelfling, and Melt. Eventually she decided to form her own band, and MYLAR was the result.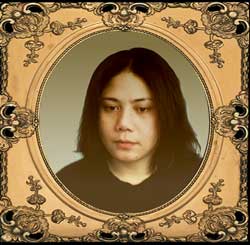 Mae

(guitar)

decided she wanted an electric guitar after learning to bend strings on an acoustic guitar with too high an action. She has had around three months of guitar lessons but is primarily self-taught. Mae is inspired by the music and guitar playing of such guitar heroes whose names have the letter "M", including Mark Mothersbaugh, Mark Knopfler, Al Di Meola, John McLaughlin, Tom Morello, and Metallica's Kill 'eM All album. Mae is somewhat the silent type, and it sometimes appears as if she is watching a movie in her head. Her abilities on the guitar are better than her culinary skills.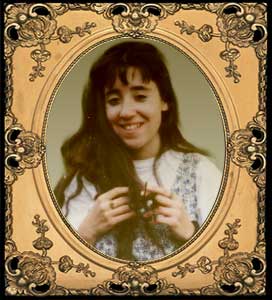 Adri

(drums)

was inspired to start playing drums in early high school after hearing Metallica's "Ride The Lightning" album. During her high school years, Adri played drums in the punk band Adam 12, as well as in the school orchestra. As Adri progressed with her drumming, she became influenced by artists such as Rush, Yes, and Led Zeppelin, all of whom continue to inspire her. Adri is currently pursuing a Master's Degree in Ethnomusicology. Previous bands that Adri has played in include Pigmobile. She is also an avid fan of sci-fi fantasy books, and also writes stories.